Infigo IS and ViK Split complete the project on raising the cybersecurity of critical infrastructure
---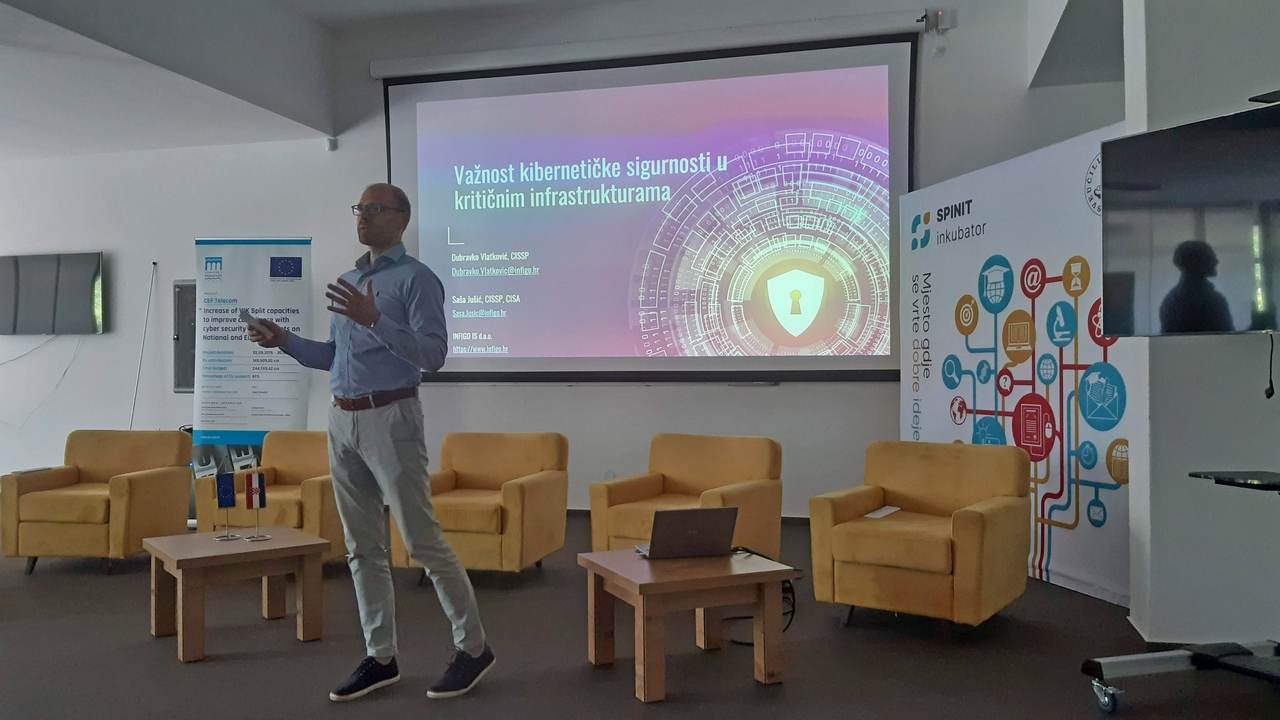 Water supply and sanitation (ViK) Split is the first utility company in Croatia to apply for and receive European funds for a cyber security project, and Infigo IS was selected as a consulting partner. The project was successfully completed and a final conference was held in Split, which was attended by, among others, consultant Dubravko Vlatković and senior consultant Saša Jušić.
ViK Split is the first utility company in Croatia to realize the importance of cyber security; its example has encouraged its counterparts in Osijek and Dubrovnik to do the same.
The main driver was data protection, followed by protection of remotely controlled pumps and water meters.
On that occasion, Saša Jušić held a presentation titled "The Importance of Cyber Security in Critical Infrastructures", which follows not only the best industrial security practices but also those advocated by the European Union. He emphasized that ViK Split has established organizational measures as well as technological tools, hardware and software, and that the foundations have been set because security is not a one-time project but a lifelong process.